Aloha!
My name is Gordon Gillis, CEO of Safety Services Hawai'i.
At Safety Services Hawaii we offer a wide array of Safety Services aimed at:
Improving the safety standards of your business,
Ensuring you meet OSHA compliance, and
Giving you access to all the best tools, teachers, and trainings you might possibly need to save your business money and keep your workers' safe, happy, and productive.
On this page I'm going to talk to you about our Fire Extinguisher and Fire Safety training and certification programs, available all over Maui and the Big Island of Hawaii.
Since fire is one of the most common hazards in the workplace, it is important for your employees to know how to properly use a fire extinguisher if a fire should break out at your work site. Of course, fire prevention is always the best safety policy to follow, but prevention is not always possible. This program will teach your employees how to calmly and effectively deal with fires and correctly use a fire extinguisher.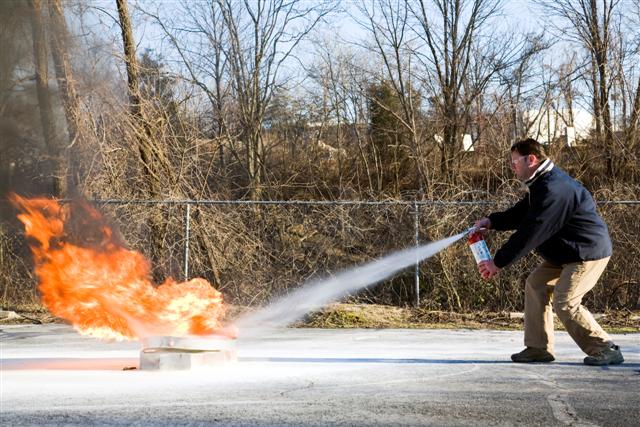 YOUR EMPLOYEES WILL LEARN:
What Causes a Fire
The Five Classes of Fire
Fire Prevention Methods
Types of Fire Extinguishers
How to Select the Appropriate Fire Extinguisher
How to Correctly Use a Fire Extinguisher
Situations When Not to Fight a Fire
Fire Extinguisher Inspection
"Since bringing Gordon in we have seen tremendous improvements in the overall safety of our projects." – Dan Blackburn, Division Manager, F&H Construction, Kahului, Maui
PROGRAM CONTENTS:
Fire Extinguisher Basics
Explanation of the OSHA Standard
Step-by-step Instructions for How to Develop Your Fire Extinguisher Program
Fire Extinguisher Written Program
Setup a Free Consultation