Hawaii Workplace, Road and Community Safety
Safety Services Hawaii is one of the State's leading safety service providers for Road Safety, Workplace Safety and Community Safety. Since 2005, Safety Services Hawaii has pioneered safety education and training programs that have improved the quality of life for residents of this state.
To discuss your safety needs with an expert, and make sure you're getting it right,
Call (808)202-2249
Our Vision
To be you partner in the pursuit of safer individuals, workplaces and communities.
Our Purpose
To provide quality safety solutions through passionate and highly skilled professionals and community engagement.
Our Values
Client Focused – We are committed to meeting the needs and expectations of our clients.
Invested in Community – We invest in community programs supporting a safer &  healthier Hawaii.
Solution Based – We take the initiative to understand and design services that meet our clients' needs.
Innovative – We are proactive in uncovering new ways to advance our services.
Quality Services – We recruit and retain passionate and highly skilled professionals to provide quality services.
Collaborative – We work as a team with our partners to provide the best services possible.
Our Quality Commitment
Safety Services Hawaii is committed to providing products and services that meet or exceed the needs and expectations of our customers, stakeholders and public.
We are committed to developing and meeting objectives that properly account for the risks and opportunities we face by addressing health and safety issues through the use of the hierarchy of controls.
We are committed to involving workers in the decision-making processes in the management system & the continual improvement of the effectiveness of our management system.
We are committed to continuously challenging ourselves to improve our management system to guarantee safety, prevent incidents and eliminate defects through the review of management system objectives and results.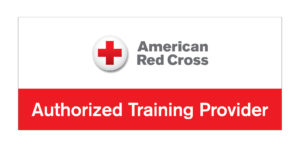 Community Safety​
First Aid & CPR
BLS for Health Care
Red Cross Babysitting
Home Safety Audits
Emergency Preparedness
Workplace Safety
Safety & Health Inspections
OSHA Compliance Assistance
Safety Plans
Safety Training
Safety Advice
Road Safety
Third party driver evaluations

Defensive driving training

Community Presentations
The Safety Services Hawaii Advantage
60-day 100% Satisfaction Money Back Guarantee on All Trainings & Certification Courses
Guaranteed Lower Workers' Comp Rates for The Next 3 Years
3-Year-Safety Guarantee: No Workplace Related Fatalities After Our Trainings
We trained the Hawai'i OSHA inspectors
Safety Consultant Specialists
Since bringing Safety Services in, we've seen tremendous improvements in the overall safety of our projects.
Safety Services has been a huge asset to our safety program and is extremely
knowledgeable and professional. Not only has Gordon provided our
third-party safety inspections he has also provided our certified training
programs. We look forward to working with Safety Services Hawaii on all our
construction projects going forward.
Gordon has a vast knowledge of codes and standards and he delivers information with exceptional communication skills.
I have employed Safety Services Hawaii three occasions, and was very impressed with Gordon's knowledge of safety requirements and suggestion to make my job-site safer. I recommend him to anyone with a business that is concerned with having a safe work space for their employees.
Safety Solutions Hawaii has provided safety means and methods that result in practical, accurate and dependable safety solutions for our company.
Safety Services Hawaii has been a great asset to the construction industry here on Oahu and Maui for many years, always offering safety training in a thoroughly professional manner.
Safety training is hard to find for our outer island projects and SSH has always tried to accommodate our training needs on short notice. This is huge in construction due to continuous man power challenges.
SSH training helps the men and women in Hawaii develop critical safety skills and go home, injury free, at the end of the day. Many thanks
Sign Up for Safety Services Hawaii E-Club
Receive updates, safety info and training scheduled delivered right to your inbox!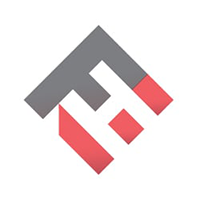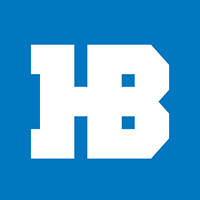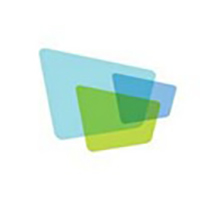 Accommodation and Food Services
Fairmont Kea Lani
Hyatt Regency Maui
Mamas fish house
Maui beach hotel
Merriman's Kapalua
Monkeypod Kitchen
Travaasa
Westin Nanea Resort
Administration, Business Support and Waste Management Services
Aloha Waste
Altres Staffing
People Ready Branch 3111
Kauai Community Recycling Service
Agriculture and Forestry
Asplundh Tree Expert Co.
Doyle Tree Service
Farmers Market Maui
Friends of Auwahi Forest Restoration Project
Haleakala Ranch
Howard's Nurseries
Monsanto
Pacific Produce Inc
Ulapalakua Ranch
Arts, Entertainment and Recreation
Lahaina Cruise Company
Makena Golf and Beach Club
Pacific Whale Foundation
Start Me Up Sport Fishing
The Merwin Conservancy
Valley Isle Excursions
Construction
Advanced Roofing Solutions
Alaka'i Electric
Alpha Inc.
Arisumi Brothers Inc.
Arita Poulson
Armstrong Builders
Castaway Construction LLC
Central Pacific Construction
Colt Construction
Discovery Builders LLC
Dorvin D. Leis Co.
Dowbuilt
DuWatts
ELCCO, INC.
F&H Construction
Finishing Edge – Hawaii
Global Specialty Contractors
Goodfellow Bros.
Group Builders
Hawaiian Cement
Hawaiian Dredging
Honolulu Builders, LLC
Hope Builders LLC
Island Creations
Island Image Contracting
JD Painting & Decorating
Kiewit
Maryl Group Construction
Maui Plumbing
Maui Railing Inc
Paradise Roofing Corporation
Penthouse Pacific
Reflections Glass Maui
RG Construction LLC
Rojac Construction
Schwager Davis Inc
TJ Gomes
Towne Reality of Hawaii Inc.
Valley Isle Electric
Valley Isle Fencing
Valley Isle Pumping
Viking Construction
Wassa Electric
West Maui Construction
Educational Services
Little Monk Seal Montessori
Maui Outdoor School
University of Hawaii at Manoa
Finance and Insurance
Hawaii USA FCU
Maui Economic Development
Government, Military
County of Maui
State of Hawaii Department of Education
State of Hawaii Department of Health
United States Air Force
Healthcare and Social Assistance
Aloha Surgery Center
American Red Cross
Children's dental care
Maui Memorial Medical Center
Napuuwai Native Hawaiian Healthcare
Pacific Medical Group
Wailea Dental
Manufacturing
Des Tobin Custom Sheet Metal
Walker Industries
Other Services (except Public Administration)
Atlas sales
Harmer Communications Inc
Heide & Cook
King Power Systems
Professional, Scientific and Technical Services
CEMTEK Environmental
Geolabs, Inc
Malama Environmental
Water Resources International
Retail Trade
Kahului Carpet & Drapery
Lei Floor & Window
Maui Oil Co, Inc
Maui Windows & Doors
Safeway
Starbucks
Sunbelt Rentals
Truss Systems Hawaii
Transportation and Warehousing
NABBS Trucking LLC
Young Brothers
Utilities
Auwahi Wind
Puna Geothermal