Hawaii Workplace, Road and Community Safety
Safety Services Hawaii is one of the State's leading safety service providers for Road Safety, Workplace Safety and Community Safety. Since 2005, Safety Services Hawaii has pioneered safety education and training programs that have improved the quality of life for residents of this state.
To discuss your safety needs with an expert, and make sure you're getting it right,
Call (808)202-2249
Since 2005, Safety Services Hawaii has provided safety education and training programs to the people and business of Hawaii.  From warehouse to your house, we follow federal, state, and local guidelines to ensure safety standards are met.
Even the safest workplace is prone to accidents and unexpected hazards.  Leave the safety inspections, audits, and record-keeping to us, so you can focus on your business!
Combined with effective recommendations, implementation, and follow up, regular inspections show employees that their health and safety come first. Our inspections document positive safety observations as well as suggestions for improvement.  We offer guidance on how to implement your safety program, mitigate dangers, and identify what training is needed to avoid repeating hazards.
Our training gives you peace of mind.  Our employees are professional.  Our audits are thorough.
To discuss your safety needs with an expert, please call (808) 202-2249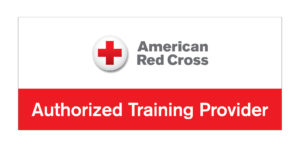 Our Vision:
To ensure a safer Hawaii
Our Purpose:
To provide quality safety solutions through education and community engagement
Our Values:
Client Focused – We are committed to meeting the needs and expectations of our clients.
Invested in Community – We participate in community programs that support a safer and healthier Hawaii.
Solution Based – We take the initiative to design services that solve problems.
Innovative – We are constantly discovering new ways to share our services.
Quality Services – We recruit and retain highly skilled professionals who know what they are doing.
Collaborative – We work as a team with our partners to deliver the best services possible.
Our Quality Commitment:
Safety Services Hawaii is committed to providing products and services that exceed the needs and expectations of our customers, our stakeholders and the public.
We are committed to developing and meeting objectives that properly account for the risks and opportunities we face by addressing health and safety issues using OSHA's hierarchy of controls.
We are committed to involving workers in the decision-making processes within your management system and the continual improvement and effectiveness of your management system.
We are committed to continuously challenging ourselves to improve our own management system objectives to guarantee safety, prevent incidents and eliminate defects.
Community Safety​
First Aid & CPR
BLS for Health Care
Red Cross Babysitting
Home Safety Audits
Emergency Preparedness
Workplace Safety
Safety & Health Inspections
OSHA Compliance Assistance
Safety Plans
Safety Training
Safety Advice
Road Safety
Third party driver evaluations

Defensive driving training

Community Presentations
The Safety Services Hawaii Advantage
60-day 100% Satisfaction Money Back Guarantee on All Trainings & Certification Courses
Sign Up for Safety Services Hawaii E-Club
Receive updates, safety info and training scheduled delivered right to your inbox!